Acer Launches New Smart TV Series Powered by Google Android TV
Acer, a leading technology company, has recently unveiled an impressive range of smart TVs that run on Google Android TV. This new lineup offers consumers access to both QLED and OLED display technologies at affordable prices, delivering premium viewing experiences without breaking the bank.
O-Series Flagship TV Series: Stunning Visuals and Immersive Sound
One of the standout offerings from Acer is the O-Series flagship TV series. This collection boasts an exceptional 60W sound output, providing users with immersive audio to complement the stunning visuals. The O-Series features two models, a 55-inch and a 65-inch OLED smart TV, specially designed for premium users who appreciate the unparalleled visual experience that OLED panels offer.
V-Series: Affordable Premium Options for Every Space
The V-Series, another noteworthy addition to Acer's smart TV lineup, caters to consumers in search of affordable premium options. With various screen sizes ranging from 32 inches to 55 inches, the V-Series includes QLED displays and powerful sound output, ensuring that there's a TV to suit different preferences and spaces.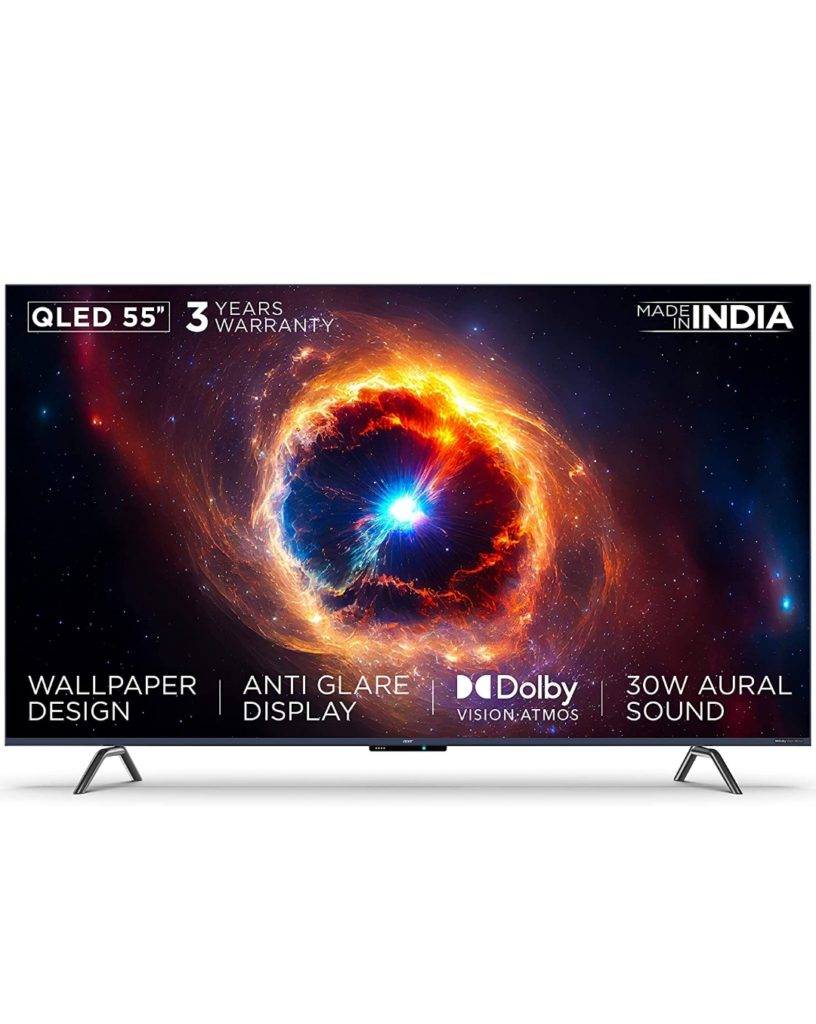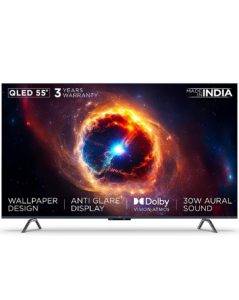 G-Series: Budget-Friendly Smart TVs with Impressive Features
Acer also introduces the G-Series, a budget-friendly smart TV lineup that doesn't compromise on features and quality. Available in 32-inch and 40-inch variants, the G-Series TVs come packed with impressive technologies, including MEMC, Dolby Atmos, Dolby Vision, 4K upscaling, and high brightness. Additionally, these models offer ample storage with 16GB capacity.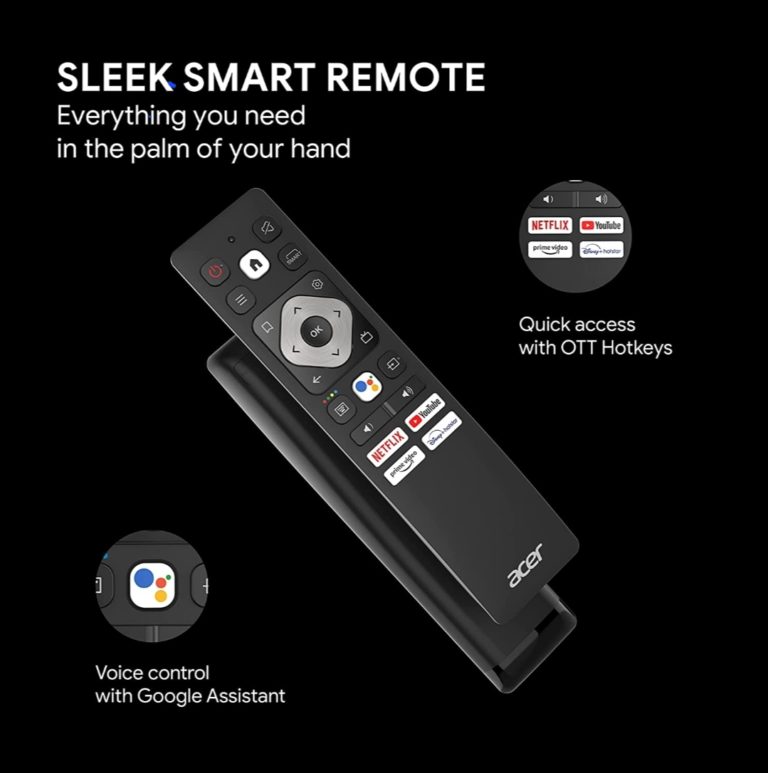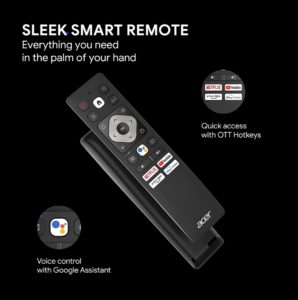 H-Series: Elevating Sound Performance
For those who prioritize exceptional sound performance, Acer presents the H-Series smart TV. Equipped with powerful 76W speakers, this TV delivers an immersive sound system that enhances the overall viewing experience.
W-Series: Premium QLED TVs for Optimal Visual Quality
The W-Series from Acer introduces premium QLED TVs that target customers seeking top-of-the-line visual quality and advanced features.
Exceptional Audio Setups and Cutting-Edge Features
All of Acer's smart TVs come with Google TV, providing a user-friendly and intuitive interface. Acer is committed to delivering exceptional audio setups across its TV range, promising an immersive sound experience for viewers. Looking ahead, Acer plans to equip all its TVs in 2023 with advanced features such as dual-band Wi-Fi, HDMI 2.1 ports, USB 3.0 connectivity, 2-way Bluetooth 5.0, and cutting-edge technologies like Dolby Atmos.
Pricing and Availability
Acer has not disclosed specific pricing and availability details for its Google TVs. However, the company has announced that customers can purchase these smart TVs both online and offline starting from June 6th, 2023. With their competitive features and attractive price points, Acer's new smart TV lineup is poised to make a significant impact in the market, appealing to a wide range of consumers seeking quality entertainment options for their homes.