As smartphone usage has surged, power banks have become an essential accessory due to the faster depletion of battery life. Recognizing the need for additional backup power for these advanced devices, people have increasingly relied on power banks. This article presents a compilation of the top power banks priced below Rs.1000, along with valuable insights to aid you in selecting the best option. These featured power banks not only deliver exceptional performance but also boast stylish and appealing designs.
10000Mah Redmi Power Bank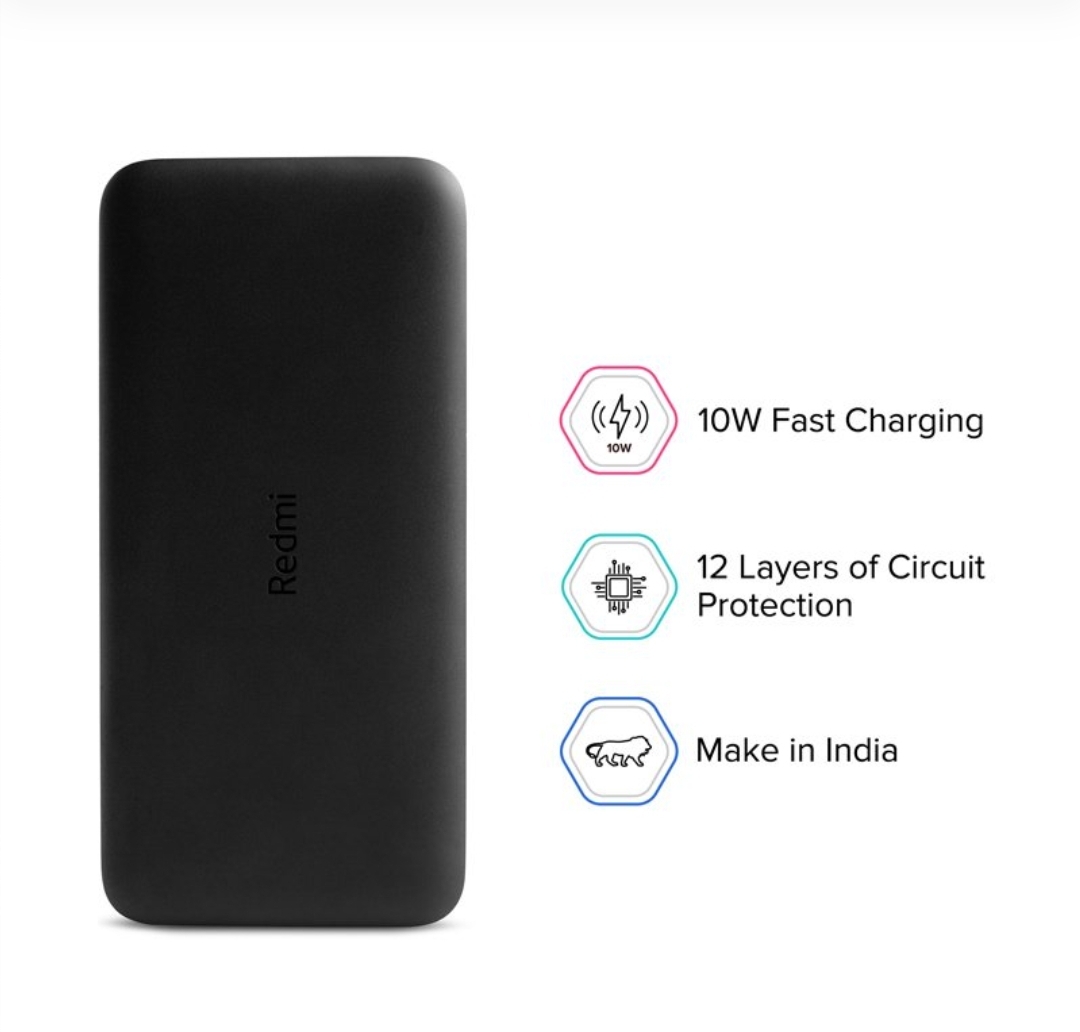 The first product featured in the list of best power banks under Rs. 1000 is the Redmi 10000mAh Power Bank, which is conveniently available for purchase online. This power bank from Redmi stands out with its appealing white color, enhancing its visual appeal. Boasting a significant 10000mAh battery capacity, this Mi power bank is more than capable of charging your phone from 0 to 100 percent approximately 4-5 times. It has gained a reputation for its high ratings and is a popular choice among online shoppers. As an added convenience, the package includes a micro USB cable, facilitating quick charging of the power bank.
10000Mah URBN Power Bank
The URBN power bank is truly exceptional when it comes to mobile devices, mainly due to its compact size and impressive design. Its small and portable form factor makes it incredibly convenient to carry in your pocket, making it an ideal companion for your travel needs. Despite its compactness, this URBN power bank boasts a powerful 10000mAh Li-Polymer battery, guaranteeing that you will never have to be concerned about running out of battery power for your gadgets.
10000Mah Ambrane Slim Power Bank
Ambrane is a well-respected brand in the electronic industry, known for manufacturing quality products. One such example is the Ambrane 10000mAh Slim Power Bank. The standout feature of this power bank is its slim and compact design, making it one of the best options available online under Rs. 1000. The Ambrane 10000mAh Slim Power Bank includes both a type-C port and a USB port, offering convenient charging capabilities for your devices. Its sleek design and reliable performance make it a popular choice among consumers.
AmazonBasics 10000mAh Power Bank
The AmazonBasics 10000mAh Power Bank is an exceptional option available online, particularly under Rs. 1000. It stands out as one of the best power banks for several reasons, primarily its remarkable durability. Compared to other power banks in the same price range, this AmazonBasics Power Bank offers superior durability, ensuring long-lasting performance. With its 10000mAh battery capacity, it can charge your mobile phone multiple times from 0 to 100 percent. Its impressive reliability and battery capacity make it a top choice among online shoppers.
Portronics Power Brick II 10000mAh
Continuing our list of top deals on power banks online, the Portronics Power Brick II 10000mAh Power Bank deserves special recognition. From the reputable brand Portronics, this power bank offers all the necessary features one would expect from a high-quality product. What sets it apart is the LED indication on the front, adding a touch of uniqueness. With its 10000mAh battery capacity, this power bank ensures fast charging for your devices and also recharges quickly itself. The Portronics Power Brick II Power Bank stands out as an exceptional choice, providing excellent performance and convenience.